Reading time ( words)
As the COVID-19 crisis begins to ease, local electronics manufacturer Dynamic EMS share its positive forecast for growth. Its staff of 90 have been busy, as the company recently experienced a significant increase in business, and owner John Dignan anticipates continued expansion in strategic areas.
"We had a lot of organic growth last year, which drove higher revenues and profits," Dignan said. From 2018 to 2019, the company's pre-tax profits increased fivefold, putting it in a strong position to weather a generally anticipated slowdown in orders in the second half of this year.
During the pandemic, the company was able to safely continue manufacturing, supporting its customers and making sure its supply chain was robust. "The strong sales were maintained for the first quarter of this year and we were well on our way to meet our targets, but that's now taken a bit of a dent due to Covid-19," Dignan added. "We've got a good cash position and customer base, now we've just got to navigate ourselves through the choppy waters in the second half of this year."
Dynamic has worked with companies involved in blood analysis and disease detection, contamination monitoring and antibody diagnostic testing, services critical to supporting the fight against COVID-19. The company also engaged with part of the UK Ventilators Challenge community, manufacturing selects components, with some of its systems even ending up in the new NHS field hospitals.
"These were products we were building already so we were able to ramp up production," Dignan explained. "There will certainly be opportunities for the specialist electronics we can offer after Covid-19."
For many years, the company has been involved with customers maintaining critical national infrastructure, clean water systems, wastewater treatments, utilities, fire prevention systems and the national grid. "We work with developmental companies in emerging markets, and some of our current customers have products that have reached market maturity." Now, wearable technology, remote patient monitoring, medical applications, AI and smart buildings are a few of the areas in which Dignan sees opportunity.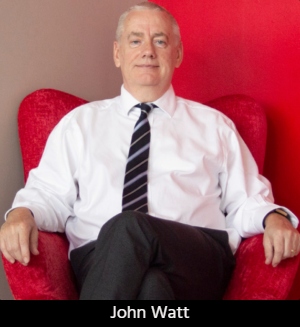 Dynamic EMS has been in the business of electronics manufacturing since 1957, growing and adapting to changes the industry and advancements in technology, but all the while looking out for their customers. "As a business, we have grown the services we offered clients," Dignan added. "When we get customers under our roof, they tend to stay with us for a long time."
Looking out into the future, John Watt, company Financial Director explains; "Close control on working capital, utilising some of the available government schemes, as well as support from our bank, has enabled us to keep satisfying our customers forecasts and keep managing manufacturing requirements and resources. The rate of recovery is hard to predict, but we have proven to be an agile business and partner. We can be proactive to get ahead of forecast fluctuations, and as the industry starts to move forward, we are flexible to ramp to scale, scope, and speed."
Share
Print
Suggested Items
04/21/2021 | Sagi Reuven and Zac Elliott, Siemens Digital Industries Software
Companies have been collecting data in large volumes. Highly varied data from manufacturing operations comes in quickly that needs to be validated, and its value prioritized so that it can be turned into something useful—transformed from big data to smart data. The amount of data available has grown exponentially into big data. Twenty years ago, a PCB work order resulted in 100 data records, megabytes of data; today, it is 10 billion records, terabytes of data. The investment in collecting this data and storing it is high. However, without a way to analyze the data, without analytics, it will not result in ROI.
04/07/2021 | Sagi Reuven and Zac Elliott, Siemens Digital Industries Software
Whenever we discuss data, keep in mind that people have been collecting data, verifying it, and translating it into reports for a long time. And if data is collected and processes are changed automatically, people still will be interpreting and verifying the accuracy of the data, creating reports, making recommendations, solving problems, tweaking, improving, and innovating. Whatever data collection system is used, any effort to digitalize needs to engage and empower the production team at the factory. Their role is to attend to the manufacturing process but also to act as the front line of communications and control.
04/05/2021 | Timothy McLean, TXM Lean Solutions
Building a competitive and reliable supply chain is a critical success factor for any manufacturing business. This is especially true today, where we face constant volatility and disruption across global supply chains. In this environment, effective supply chain leadership is more critical than ever. So, what makes a great supply chain manager?