Reading time ( words)
NK Technologies, a developer and manufacturer of innovative current-sensing products, recently improved their manufacturing capacity by participating in Manncorp's Trade In, Trade Up program. Ron Rapczynski, Director of Business Development at NK Technologies, agreed to an interview about their experience.
The Equipment: Old & New
In March of 2015, NK Technologies purchased an AP430 automatic stencil printer and a high-speed MC-389 pick & place machine. Since then, their company has experienced increased demands that have necessitated an expansion of their production capabilities. To achieve new goals while reducing equipment costs, they took advantage of the Trade In, Trade Up program, trading in their AP430 printer for another MC-389.
When asked about this decision, Rapczynski said, "We chose Manncorp because they offered a compelling economic advantage."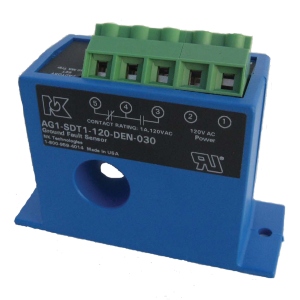 The relationship between Manncorp and NK Technologies goes back to 2013, when Terry Semon, another employee of NK Technologies, first came to the East Coast Manncorp demo center to view the SMT equipment in action. Their first purchase from Manncorp was a CR-5000 5-Zone SMT Reflow Oven. After seeing improved levels of production as a result of this updated equipment, they became a loyal Manncorp customer.
Manncorp Equipment at NK Technologies
The new Manncorp equipment installed at NK Technologies is being used in the production of their ground fault sensors. "Most of our ground fault sensors incorporate two PCBAs within the product case," explains Rapczynski. "The ability to assemble these PCBAs using automated assembly equipment has significantly increased our manufacturing capacity."
NK Technologies' ground fault sensors provide an industrial solution for ground fault monitoring. Essentially, these sensors are an industrial version of the Ground Fault Circuit Interrupter (GFCI) receptacles located in most kitchens, bathrooms, and garages found in today's housing.
Bringing Production In-House
While many Manncorp customers are looking to bring production in-house, Rapczynski explains that their company has always "been vertically integrated," having manufactured their own products "since the company's founding in 1982." However, it was Manncorp equipment, says Rapczynski, that allowed "for replacing manual assembly operations with an automated alternative."
The Trade-up Process
During the process of trading in equipment, Rapczynski explains, Manncorp offered a substantial credit option for trading in their "AP430 printer against the purchase of another MC-389 Pick and Place Machine."
He reports that the "trade-in process was straight forward and easy" and along the way, "Manncorp has always been responsive" to their needs.
Choosing to Trade Up
For many customers, one of the biggest perks of trading in equipment is being able to keep their existing feeders. On this topic, Rapczynski says, "[because] we did not have to purchase new feeders…we could interchange the existing feeders between both machines."
Another major reason NK Technologies had for trading up was improving the speed and capacity of their production. Manncorp is happy to hear about the success NK Technologies has had with their equipment; since trading up for the MC-389, Rapczynski informs us that their "production capacity has significantly increased."
Top Benefits of Trading Up for New Equipment
Expand Production Without Substantial Capital: By choosing to trade in old equipment for new, your company can use internal assets to avoid making a major economic expenditure while eliminating the hassle of receiving outside financing.
Receive Risk-Free Equipment at an Affordable Price: Choosing to trade in equipment with a trustworthy company like Manncorp eliminates the risks that come with buying from unreliable internet sources or from resale companies that do not warranty their machines. By choosing equipment that is being offered by the original manufacturer, customers can be assured that each machine has been thoroughly inspected and is warrantied to work exactly as it should.
Final Word from NK Technologies
Ron and the team at NK Technologies are happy to report their success with this new program from Manncorp, and will soon be taking advantage of it again; this time, they are receiving an additional CR-5000 reflow oven. Once installed, NK Technologies will have a second complete manufacturing line for assembling their products.
About Manncorp
Manncorp is an SMT equipment supplier with 50+ years of experience in the technology industry. They currently have headquarters and demo centers in Hatboro, PA and San Diego, CA. Manncorp is also the parent company of lighting and technology distributor, ELEDLIGHTS, and LED Living Technology, an LED lighting manufacturer. Visit https://www.manncorp.com for more info.
Share
Suggested Items
03/30/2022 | Mark Laing, Siemens Digital Industries Software
New product introductions (NPIs) and customization have been increasing rapidly over the past few years—with the results that the already-small profit margins in electronics assembly are shrinking even further. Fifteen years ago, the PCB was the product. Today, most products are a system, with multiple PCBs, cables, and enclosures. Many manufacturers want to provide turn-key products that have multiple BOMs, making the assembly process even more complicated.
04/27/2021 | Dan Beaulieu, D.B. Management Group
When searching for companies to interview, I always look for something unique and that makes the company special. Truth be told, I am a collector of stories about good, well-run, unique companies that we can learn something from. Nova Engineering is one of those companies.
03/03/2021 | Nolan Johnson, I-Connect007
Nolan Johnson recently spoke with Tuan Tran, director of customer solutions at Green Circuits, about what makes a successful process engineer. They also discuss a typical day in the life of a process engineer—from pre-manufacturing through post-DFM, for process improvement. As Tuan points out, there are a variety of paths to becoming a great process engineer.